Meet the Huntsman Heroes Running Coaches
---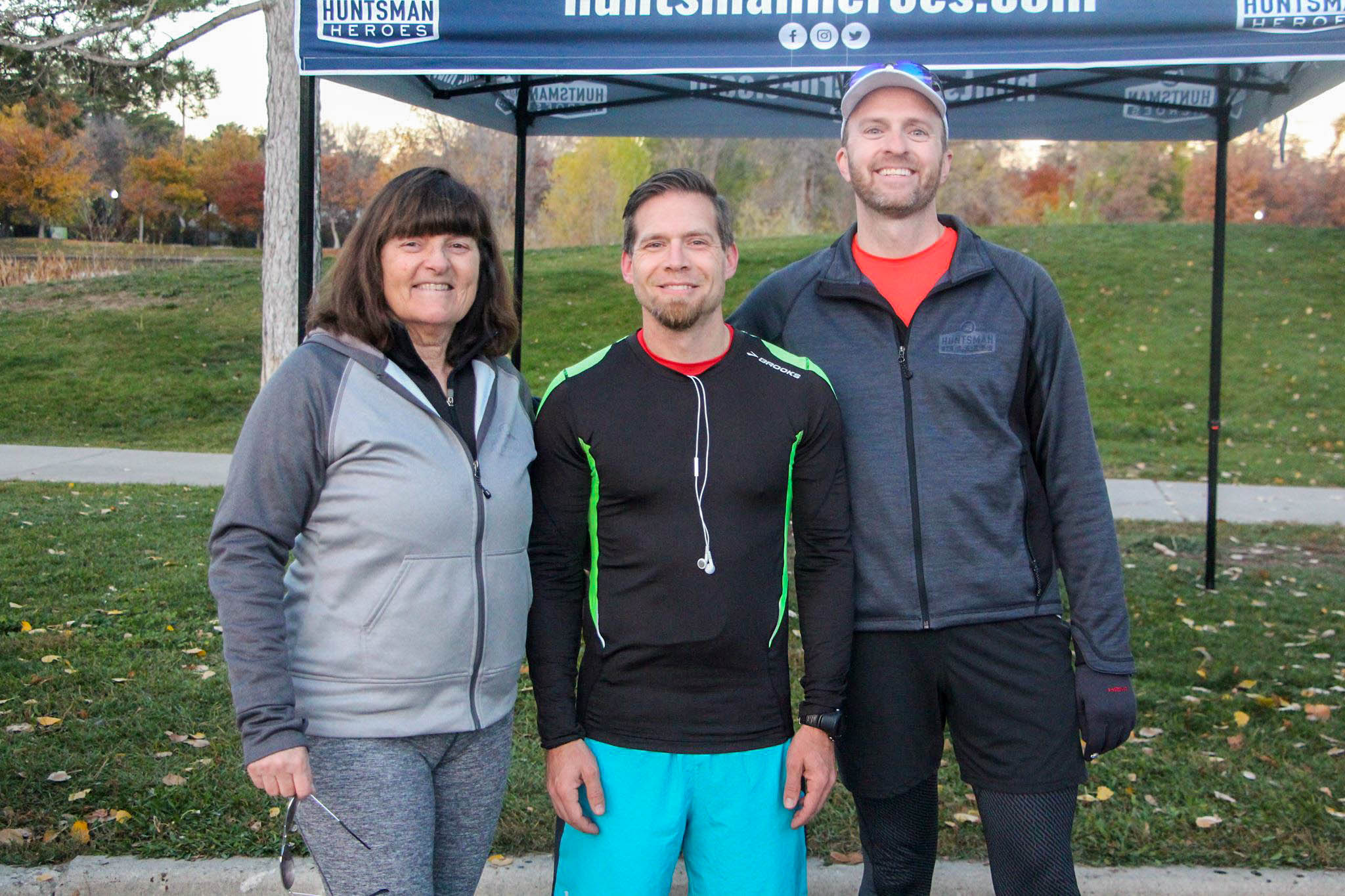 Coach Elfi
I have been coaching the Huntsman Heroes since 2004. Fitness has always been a big part of my life, working in the Fitness Industry as gym owner, trainer, and coach. Strength training, running, cycling, stair climbing, and swimming—it all makes me happy. After many years of competing in bodybuilding competitions I discovered a passion for endurance sports. I have finished 19 marathons, 40-plus half marathons, and 9 century rides. My favorite race is Germany's Berlin Marathon, and my favorite cycling event is the Little Red Century Ride with the Huntsman Heroes Team. In recent years, I completed several Olympic / sprint triathlons, and my latest adventure is stair racing, having participated at the OutClimb Cancer Challenge, raising funds for research at the Huntsman Cancer Institute. I love to guide, mentor, and support others, helping them reach their goals.
Coach Aaron
I was a sprinter through high school, then made the transition to distance running in 2009–2010. This is my seventh year with Huntsman Heroes. I have run more than 20 Ragnars across the country, plus a variety of other relays. The half marathon is probably my favorite distance and I try to always stay in a place where I am capable of finishing one. I enjoy trail running when possible, mostly so that my dog (Rufio) can be off leash. I have one daughter who is almost two, so don't be surprised if you see me pushing a stroller for some of the shorter training runs.
Coach Chris
I am grateful for the opportunity I have to coach for the Huntsman Heroes. I have met some great people through this program. I began running at age 29 when a co-worker popped his head in my office and invited me to join his 5K team in support of the Huntsman Cancer Foundation. The following year I signed up for the Salt Lake City Marathon and have participated in at least one marathon a year for the past 12 years. Out of my 19 marathons, 20 half marathons, and one Ragnar, most have been on beautiful courses in Utah, with the exception of the Teton Dam Marathon (twice). I have a deep affinity for the Ogden Marathon, rain or shine, and appreciate the many canyon runs here with their great scenery. My other hobbies include classic film and literature. My wife Kate and I have six children.