About Us
Huntsman Heroes (HH) is a group of dedicated individuals running, walking, biking, climbing and skiing together towards a common philanthropic and physical goal. Open to anyone with a desire to help advance cancer research, the HH program is designed to help participants reach their endurance goals while raising much-needed funds for cancer research at Huntsman Cancer Institute (HCI).
HH participants agree to raise a minimum donation amount while receiving a guaranteed spot in some of the best endurance events in Utah and beyond.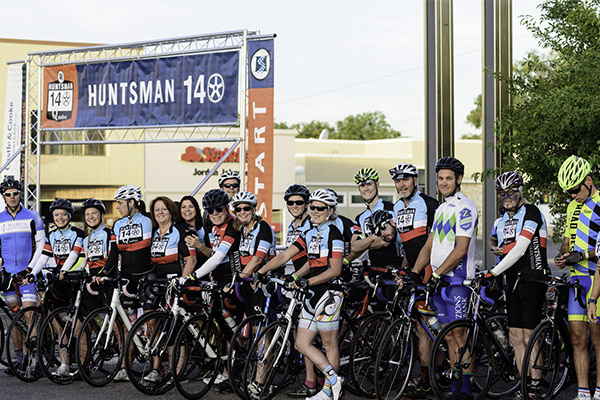 Train together, fundraise together, and find a cure for cancer together.
In addition to knowing your hard earned fundraising dollars are going straight to cancer research at Huntsman Cancer Institute, registering for a race through the HH program has its advantages. Through partnerships with local races, Huntsman Cancer Foundation is able to offer you a discounted registration fee and incentive items throughout your fundraising journey.