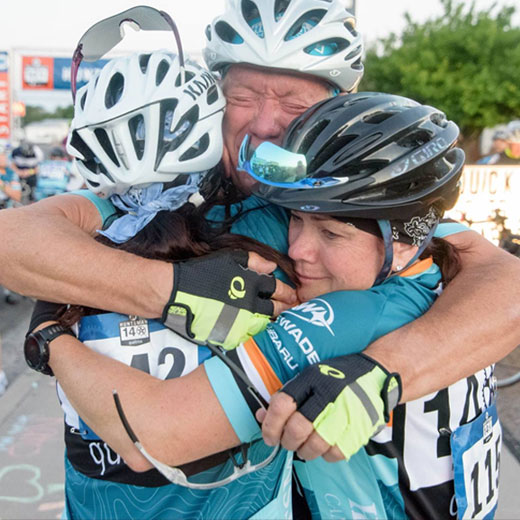 100% OF FUNDS RAISED SUPPORT CANCER RESEARCH
The Huntsman SportsFest is an exciting fundraising event bringing our community together to run, walk, cycle, or participate virtually to do more than just break a sweat, but to fight cancer and support research at Huntsman Cancer Institute (HCI). Register as an individual, a family, or a team. Join us on June 12 and support a day to eradicate cancer.
Huntsman SportFest is an in-person event, with a virtual option available. There will be a COVID-19 adaptation plan in place. Click here to view our COVID-19 adaptation plan.



Leaderboard
Top Participants
Top Teams
What's Your Why?
"Fundraising for HCI has been fun. It's made me more hopeful that I'll be able to spend more time with family. I'm lucky to be part of a great cause and to be a patient at such a great facility." – Gary R.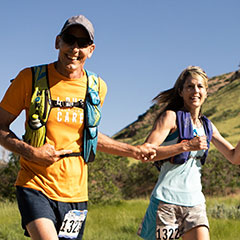 "Eight years ago I received my diagnosis and was treated at HCI. I received the best and world class care. I want to be involved so patients and families have access to the same outstanding care that I received." – John M.
"I really love where this is a community that I get to go out and do something crazy-ride 140 miles. It's really cool. People want to support you when you do something like that." – Haley E.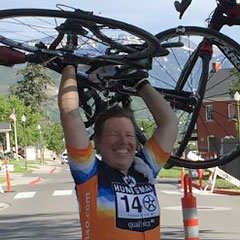 "I ride to raise funds. It's really kind of selfish - I get to ride my bike, surround myself with amazing people, and raise funds for cancer research all at the same time! Although fundraising isn't all that easy for me, I have learned that people really want to help, and they will help as much as they can, if you and I ask." – Neva L.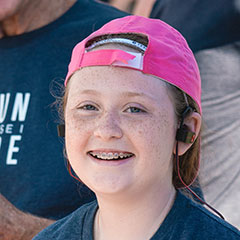 "I continue to run and will keep running to make sure I do my part to make sure other families do not have to go through this." – Allee C.
"I lost my son in law to melanoma. It's been 13 years now. Had the treatments that we have today been available then, he would not have passed away. We're just going to get better and better at treating it but only if we have the research. It's a cause we all need to get behind and support." – Dan S.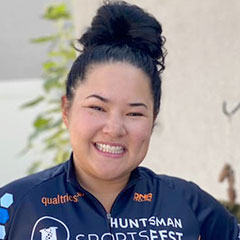 "Believing that a treatment or a cure for cancer is possible, and that someone just needs the resources to help develop it, was incentive enough for me to decide to join and help fundraise!" – Becky P.
How it works
01
Register for the event
03
Fundraise to fight cancer
Our Mission
Huntsman Cancer Foundation's sole purpose is to raise funds to support the mission of Huntsman Cancer Institute, which is to understand cancer from its beginnings, to use that knowledge in the creation and improvement of cancer treatments, to relieve the suffering of cancer patients, and to provide education about cancer risk, prevention, and care.