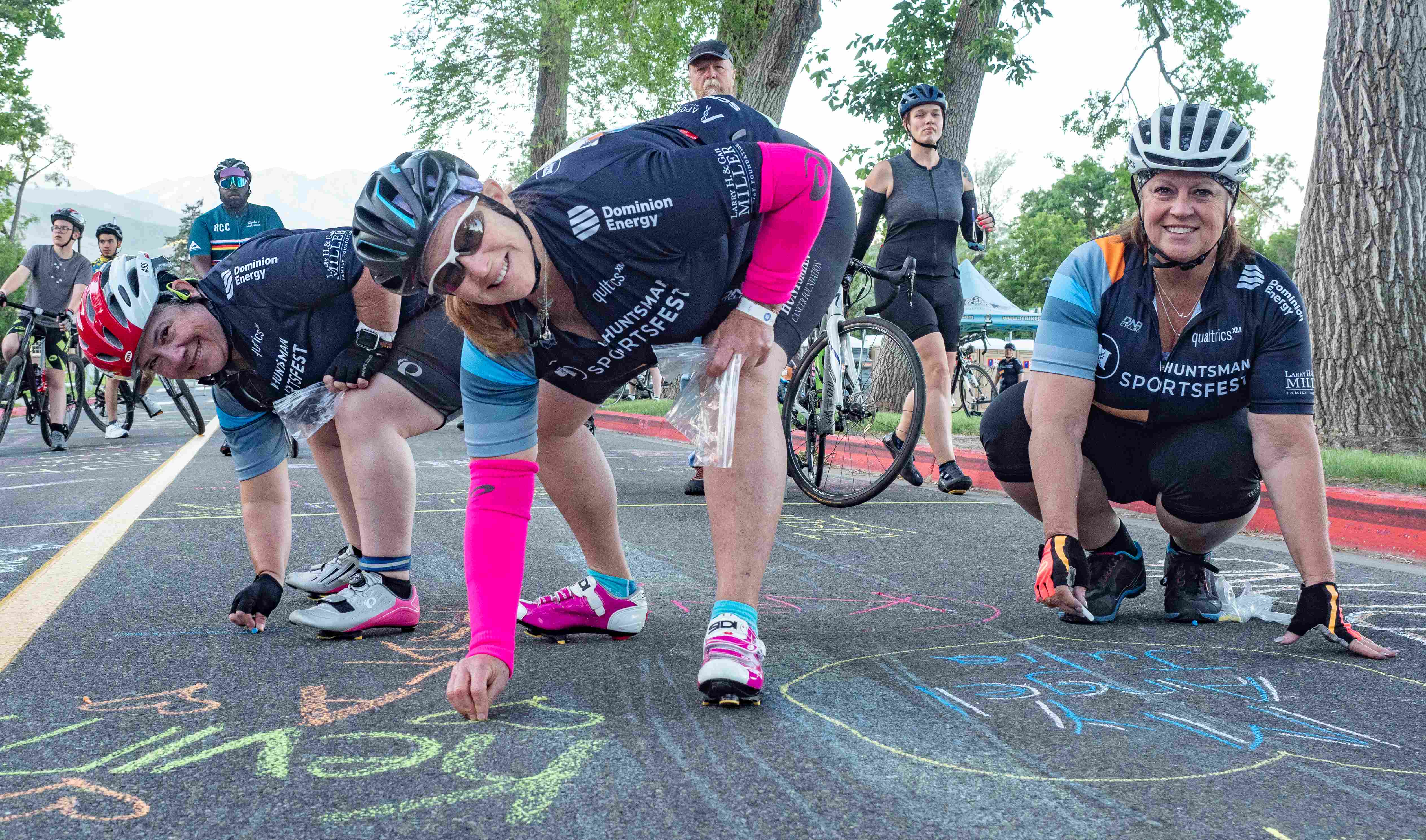 PLAY - New for 2022!
Participate in the Huntsman SportsFest in more ways than ever before. We are excited to offer HIGH Fitness classes and sunrise yoga to bring even more energy to the SportsFest and more of the community together to raise money for Huntsman Cancer Institute!
Each participant for either High Fitness or Yoga who registers online will receive a Huntsman SportsFest t-shirt at check-in, and those who fundraise $500 or more will receive the Huntsman SportsFest jersey. Although fundraising is not required, we encourage each participant and team to set a goal and try!
HIGH Fitness
A HIGH Fitness class will be held on location at Fort Douglas field as one of the newest activities at the Huntsman SportsFest! Can't join in person? No worries! Several satellite classes will be held. Details on those locations coming soon.
What is HIGH Fitness?
Think "old school aerobics" made modern. Cardio and toning meets Jane Fonda with a side of Richard Simmons. HIGH fitness has brought aerobics back in a hip and unique way, and the world is taking notice! The revival of this fitness trend has quickly become the hottest new workout across Canada and the US. HIGH fitness has famous names and faces getting their sweat on in classes: Julianne Hough, Rachel Parcell, the LA Laker Dancers, and the Indianapolis Colts and Arizona Cardinals Cheerleaders are taking classes and raving about them. (https://highfitness.com/)
Sunrise Yoga
More information on sunrise yoga coming soon!