Salt Lake City Marathon
April 10-25, 2021
Virtual Event for 2021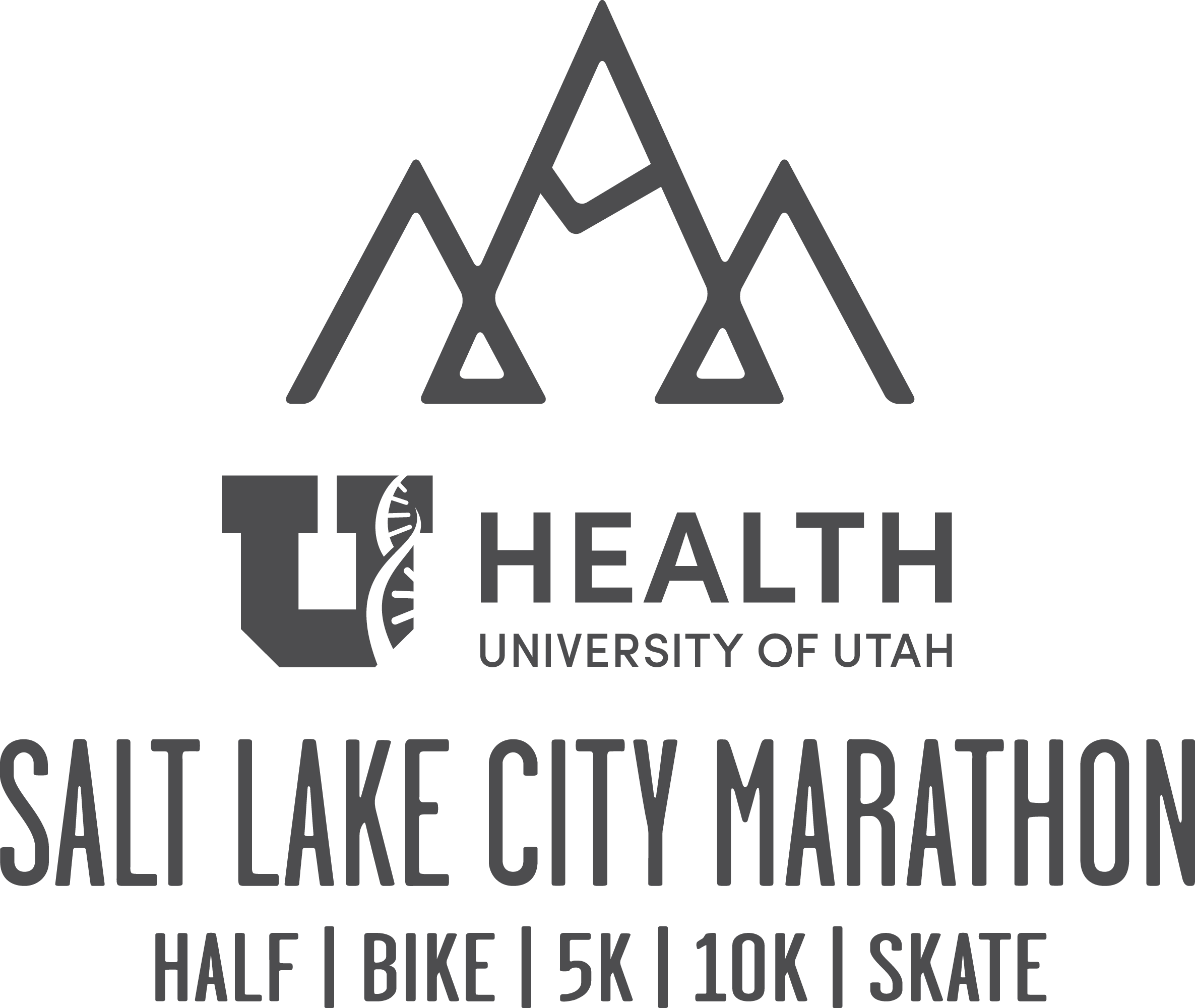 Marathon | Half Marathon | 10K | 5K | Bike Tour | 10K Skate | Kid's 1K
Due to the current restrictions on mass gatherings related to the COVID-19 pandemic by the state of Utah and current projections on vaccine availability, the LIVE format of the 2021 University of Utah Health Salt Lake City Marathon presented by Bank of America has been cancelled. In its place, they are offering an exciting and fulfilling virtual event that captures the spirit of Salt Lake City and keeps athletes healthy and fit. Check out their website for more information.
Salt Lake City Marathon is a cornerstone of Utah's running events and was recognized by Salt Lake City Weekly as the best running event in Utah. Run through Salt Lake City's iconic landmarks while surrounded by the towering Wasatch Mountains. Finish victoriously and celebrate with friends and family at the historic city hall building.
For 18 years, the Huntsman Heroes running team has partnered with Salt Lake City Marathon to raise funds for research at Huntsman Cancer Institute. Over the years, this partnership has helped to raise over $1,400,000 for cancer research, and 100% of all funds raised through the Huntsman Heroes team go to fund life-saving research.
Team Benefits
Train with the Huntsman Heroes team, raise funds for cancer research, and receive all the team goodies. Whether you are a beginner or a seasoned athlete, be part of a community of dedicated individuals who want to make a meaningful impact in the fight against cancer. 100% of all funds raised will go to benefit the life-saving research taking place at Huntsman Cancer Institute.
For your commitment and dedication to raising money for cancer research, we will provide you with:
A personal fundraising webpage used to collect donations from friends and family and to track your fundraising success
A Huntsman Heroes team jersey ($500 fundraising or above)
Training with either, or both, our running and cycling teams on Saturdays
Train with us!
As a fundraising Huntsman Hero, you receive access to our running training program, which include in-person training events during the season. Coaches create a schedule and map out weekly training routes to make sure you are confident and ready for the event day. Keep in mind, you don't have to attend the training runs or rides to be part of the team, but we'd love for you to be there! You can still be part of the team and communicate with the coaches if it's tough for you to make it to the local training sessions
Note: Huntsman Hero training programs are available to registered event participants who commit to fundraising $500 ($250 for Kids K, 5K, and 10K events) or more.
Fundraising
As a member of the Huntsman Heroes team, you agree to raise a minimum amount for certain events and distances. Don't worry, fundraising is easier than it seems! We have lots of tips and tools to help you go above and beyond your fundraising goal in our Fundraising Toolkit.
Kids K, 5K, and 10K: $250 fundraising minimum
Half Marathon, Full Marathon, Cycling: $500 fundraising minimum
As a thank you for fundraising $500, you will receive a Huntsman Heroes team jersey for your event, and for anyone who goes above and beyond by raising more than $1,000 will receive a Huntsman Heroes team jacket at the end of the year.